Energy Course Faculty Members
For a list of faculty members in the energy course click on lists at the left in alphabetical order or in the dept.
Tetsuya Suekane
- Energy Course Director -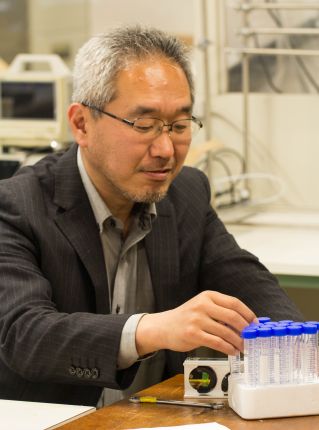 Our modern society consumes vast quantities of energy which has direct environmental impact. Gradually, energy resources will shift from fossil fuels to renewables to mitigate climate change in order to realize a sustainable society. To this end, it is essential to develop global scientists and engineers who have deep knowledge of energy and environmental issues.
In energy course graduate students receive an education in various disciplines such as chemistry, mechanical engineering, electrical engineering, material sciences, chemical engineering, and so on. Students can examine energy and environmental issues from the view point of your specialized field. The concept of energy, however, has not just scientific and engineering aspects but has social and economical aspects. Energy course at Tokyo Tech provides you a systematic and integrated program to train your specialized field as well as to acquire broad knowledge in related fields. Discussion between students and professors from various educational background stimulates your curiosity and leads to deep understanding of energy and environmental issues. Finally, please note that energy course graduates are highly sought by industry.

Akira Yamada
- Energy Course Former & Founding Director -
Welcome to the Tokyo Tech Energy Course graduate degree program homepage. The energy course offers master and doctoral degrees with faculty in various disciplines. Above is a list of faculty members affiliated with energy course doing wide-ranging cutting-edge energy research. We encourage outstanding students to apply to the six affiliated depts and then join the energy course. Please post your questions on the energy course facebook page and keep your eye on the new/events pages for further information. Please also see the video page to get a better understanding our activities.
Manabu Ihara
- Energy Course Former and Founding Curriculm Chair -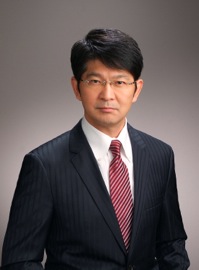 I am chair of the energy course currulum committee. The energy course curriculm was specifically designed to give graduate students breath and depth in the energy field. The energy course curriculm is primarly taught in Japanese but this will gradually change to coursework being taught in English in 2019. We are pleased to offer a challenging energy focused curriculm in six departments to both Japanese and non-Japanese students. We intend to educate graduate students to be global scientists and engineers of torrow.